Bed Bug Resistant Linens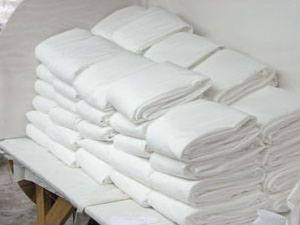 A customer contacted AB&L about manufacturing a line of bed bug resistant sheets. The customer sells primarily to the hospitality industry and was having manufacturing done in Asia. As a result, approximately 33% of the product received from Asia had to be re-worked to correct mistakes in manufacture.
By bringing the manufacturing to AB&L, the rework rate dropped to 0%. Further, the flexibility of having the manufacturer near the customer allows for timely implementation of changes due to modifications of the product, including implementation of new sizes and new product lines.
American Bag and Linen Company
P.O. Box 8
339 West Airport Road Cornelia, Georgia
30531
706.778.5377
abl@abl-sewing.com